Strategy
Thinking (and drinking) out of the box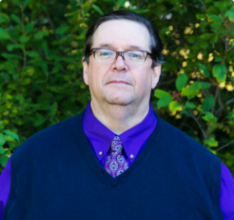 By Rod Griffith
March 24, 2016

The power of positive product positioning
I was passing through the town of Concord, Massachusetts, recently when I stopped at a convenience store for a bottle of water. Like most such stores these days, they had an entire wall of refrigerated drinks. There were easily 100 different drinks to choose from—yet, the only bottled water I could find was large half-gallon bottles.
A convenience store with no small water bottles for sale didn't seem very convenient to me, so I asked the clerk about it. He told me that a few years ago, out of concern for the environment, the town had banned the sale of non-sparkling, unflavored drinking water in single-serving polyethylene terephthalate (PET) bottles of one liter or less.
While most of the well-known bottled water companies simply complied with the law and stopped delivering their single-serve products to Concord stores, at least one company apparently saw this as an opportunity for a new offering: boxed water.
Change means opportunity
Too often, marketers will allow changing market conditions to become a tightening border that serves to restrict their opportunities. They simply accept certain conditions as-is. This resigned attitude reveals itself in all sorts of blanket statements:
It's just the way things are these days.
We can't compete with the big guys.
We're not known in that industry.
Our product isn't robust enough.
They won't let us sell bottled water in Concord, Mass, anymore.
In business, as in life, change means opportunity. And so, when market conditions change, try not to let those changes bind your potential and restrict your thinking. Look for opportunities among the change. After all, there is little on this planet that offers less differentiation than ordinary, non-sparkling, non-flavored water. And yet, one company found a way to turn a highly restrictive new law into a marketing opportunity by leveraging a unique and clear differentiation.
So if you're ever in Concord, Mass, you may want to stop off and buy yourself a box of water—and use it, as I do, as a constant reminder to not let creative ideas be boxed in by changing market conditions.