Event engagement
Drawing a crowd is only half the battle
You also need to engage that crowd with your solution. Hewlett Packard Enterprise wanted to show how easy it was to use their infrastructure-management software. We attracted crowds of IT pros with an invitation to play and compete. Our game gave each player a firsthand experience of the software and collected valuable leads.
Mission accomplished.
Six screens, four tablets, and some friendly competition
Racing to deploy a server … and win cool socks
"The HPE Cloud Challenge" simulates the experience of using HPE software. Players race against time to deploy a server or create a virtual machine. The prize? Bragging rights and some snazzy HPE dress socks.
Conversations started, leads collected
For years, HPE has used our game to start conversations and capture leads.
A game that can evolve
We conceptualized and built the HPE Cloud Challenge for HPE and took care to make it customizable. As HPE's software has evolved, we've been able to quickly update the platform with new games.

Playing to crowds the world over
Worked so nice, we cloned it twice
To allow HPE to use the Cloud Challenge at more events, we built two others. HPE has used its three platforms at events in the Americas, Europe, and Asia.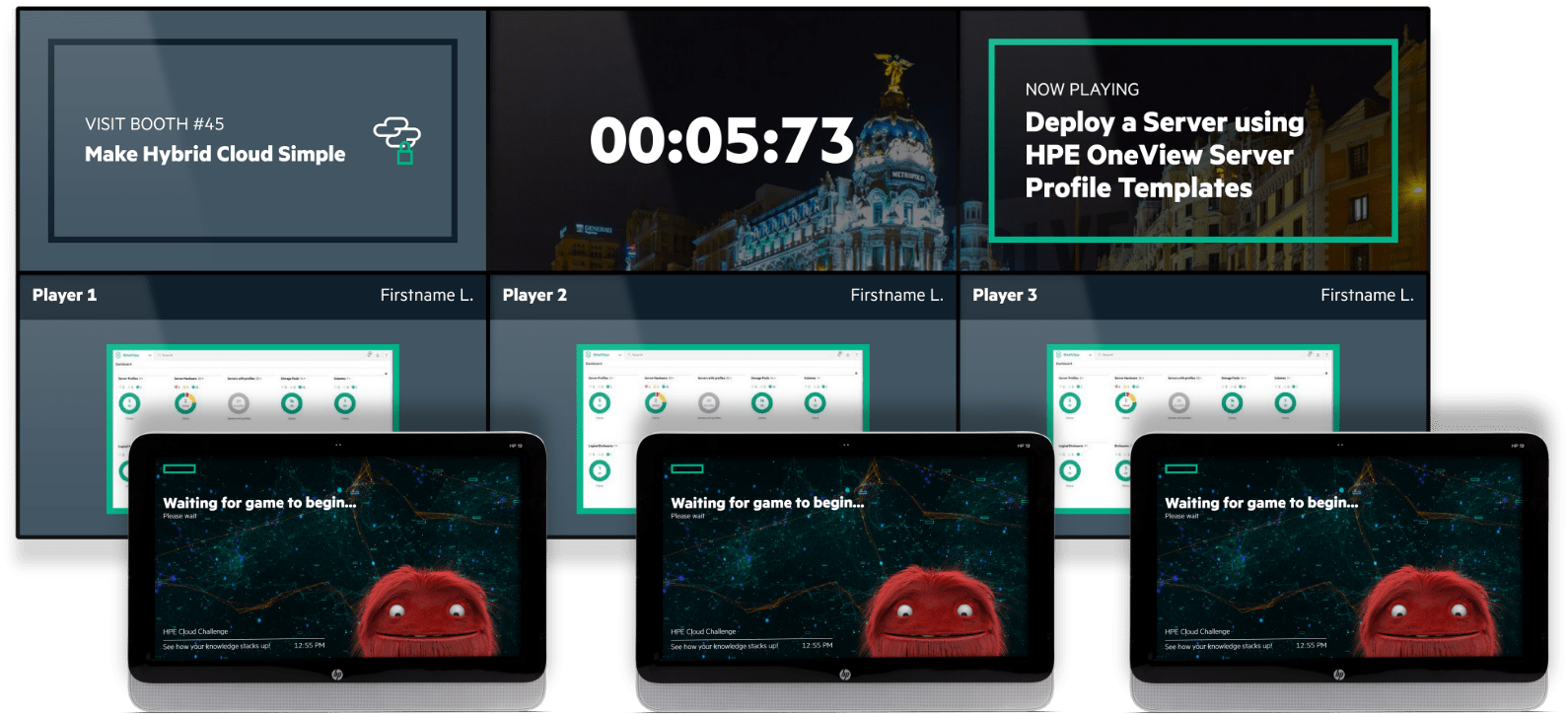 Players race against time to deploy a new server or create a new virtual machine.
Automatic tweets announce leaders' names event-wide and invite others to play.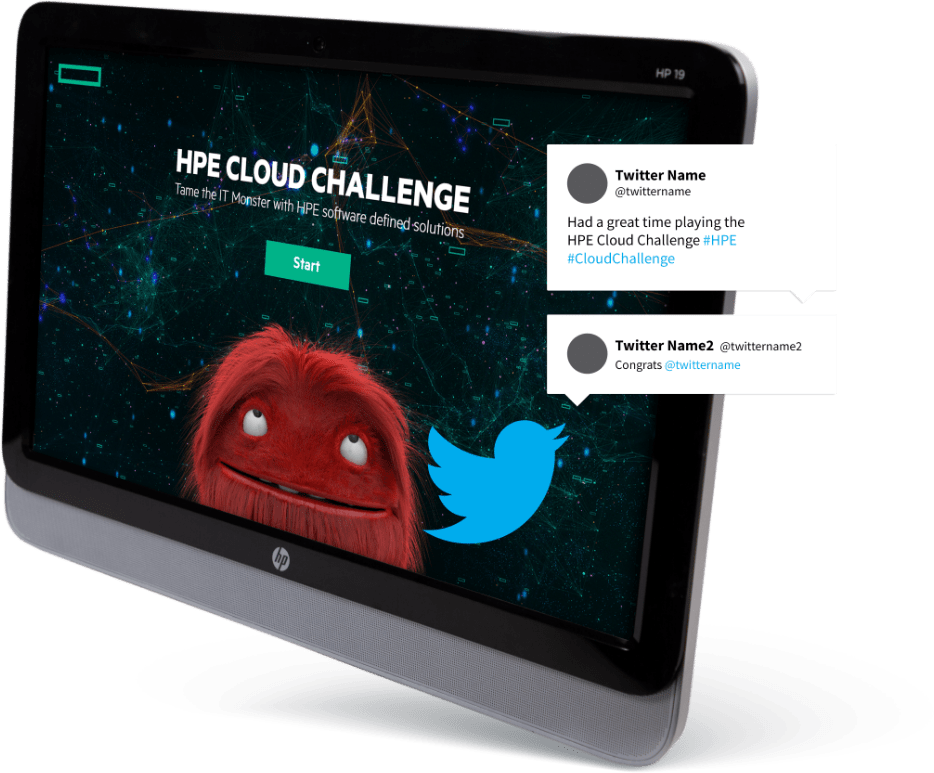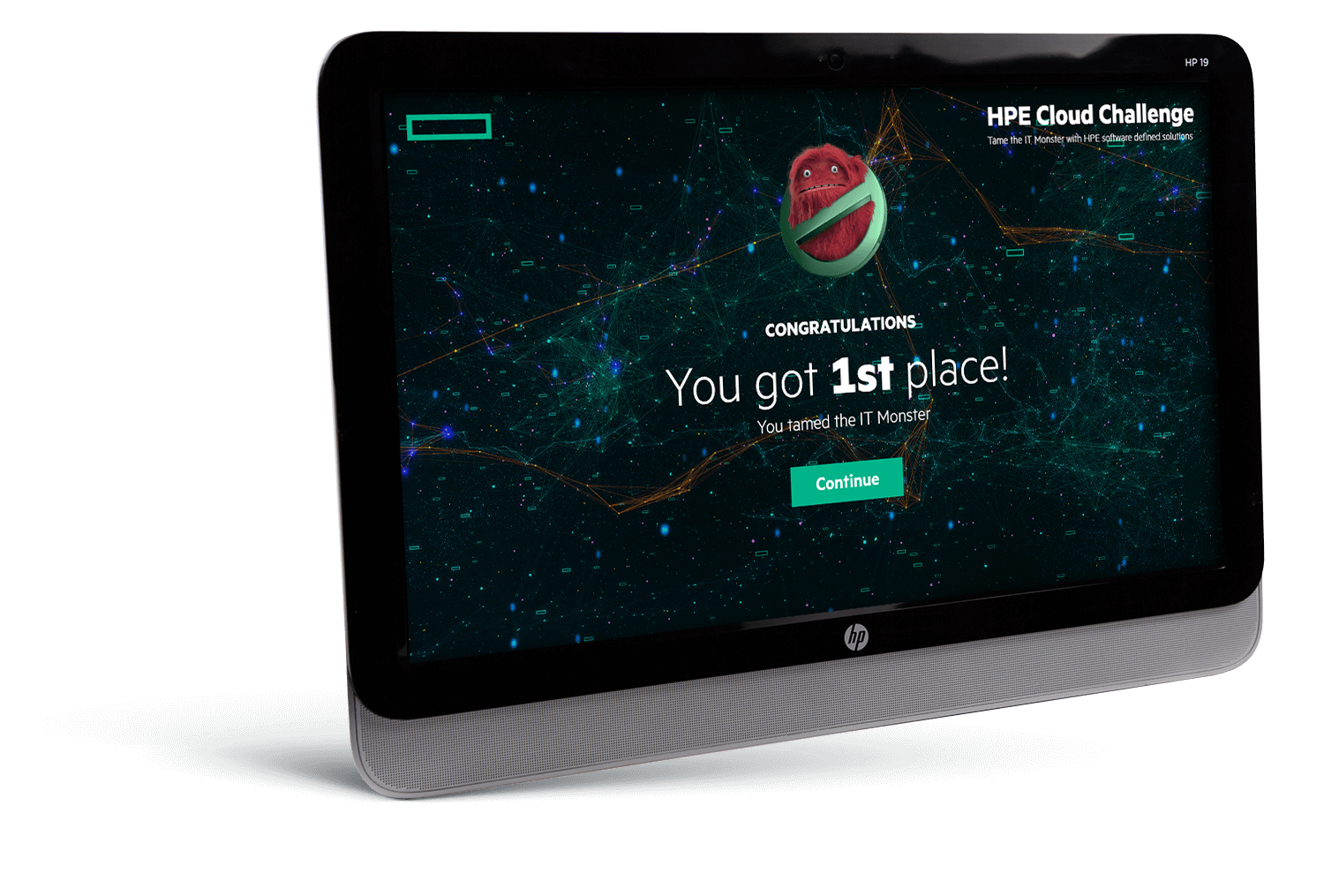 The game doesn't just say HPE's software is easy to use. It shows it.
Hundreds
of plays per show
Thousands
of leads generated
Ready to build something? So are we.
Need us now? Just want to learn more? We'd love to talk.