Direct mail
How do you engage a busy IT executive?
You provide value—right from the start.
Cisco wanted to kick off conversations with a small number of key IT executives. They wanted to tell these leaders Cisco could guide them through their digital transformation. We created a direct-mail campaign that used a valuable thank-you gift to get attention.
Awards
2018 MarCom Gold Award for creative excellence
From nailing the concept to mailing the gift
Communicating real value, real utility
Our direct-mail campaign offered each IT executive a beautiful YETI brand cooler (a $299 value) in exchange for a little of their time. The gift expressed the substantial business value Cisco was prepared to deliver, and respect for the executives' time.
"Don't travel alone."
Our writers and designers ran with the Yeti concept with artful execution. Their multi-piece direct-mail package invited IT execs to take a new YETI cooler with them on their next journey—and take Cisco with them on their digital-transformation journey.
Multiple pieces. One clear message.
To each Cisco prospect, we shipped an attractive package that included a custom T-shirt, brochure, personalized letter, and custom packaging—all bearing elegant, on-message copy and graphics. We handled all assembly and shipping and provided Cisco account advisors with graphics and copy they could use for follow-up messages.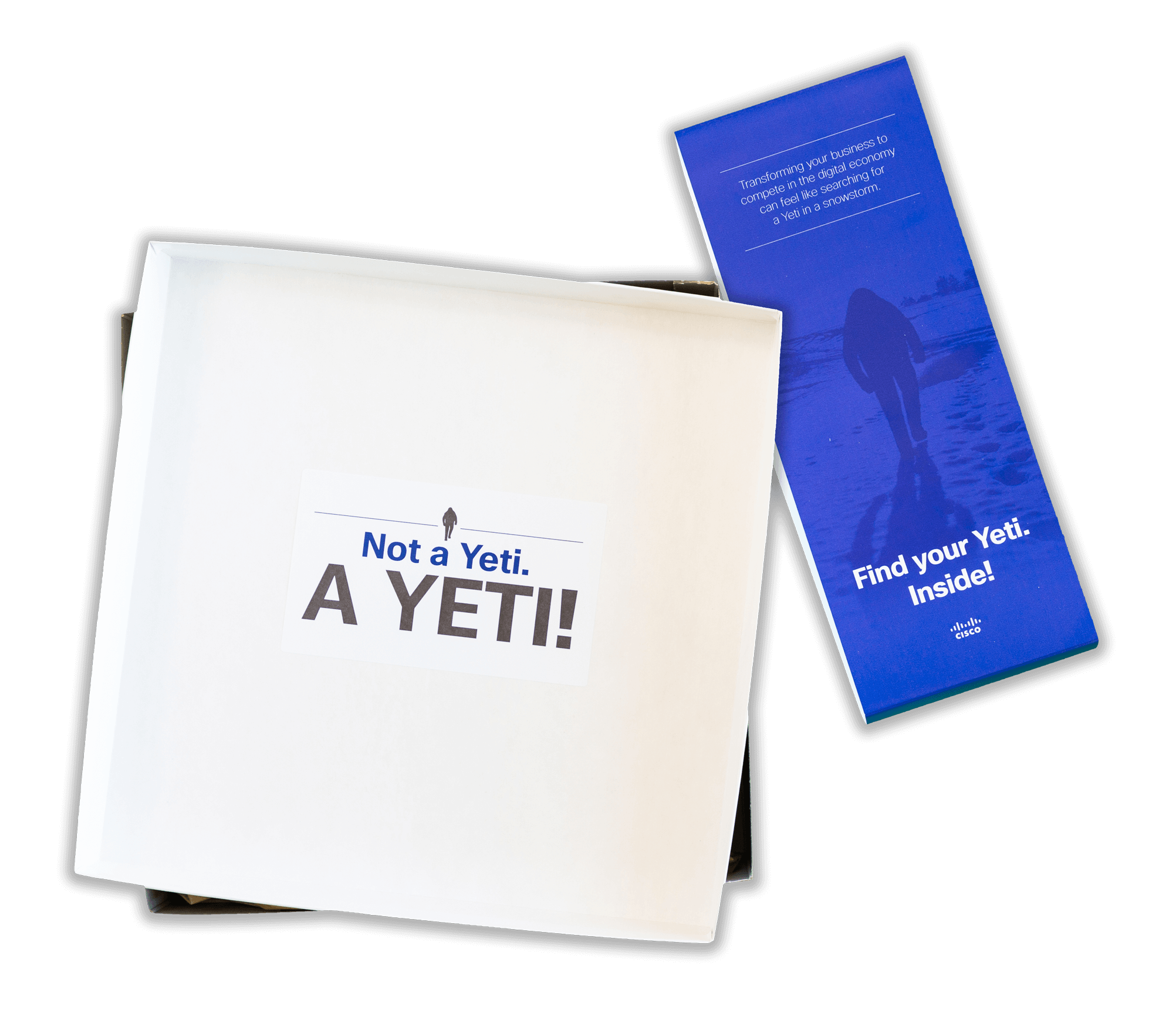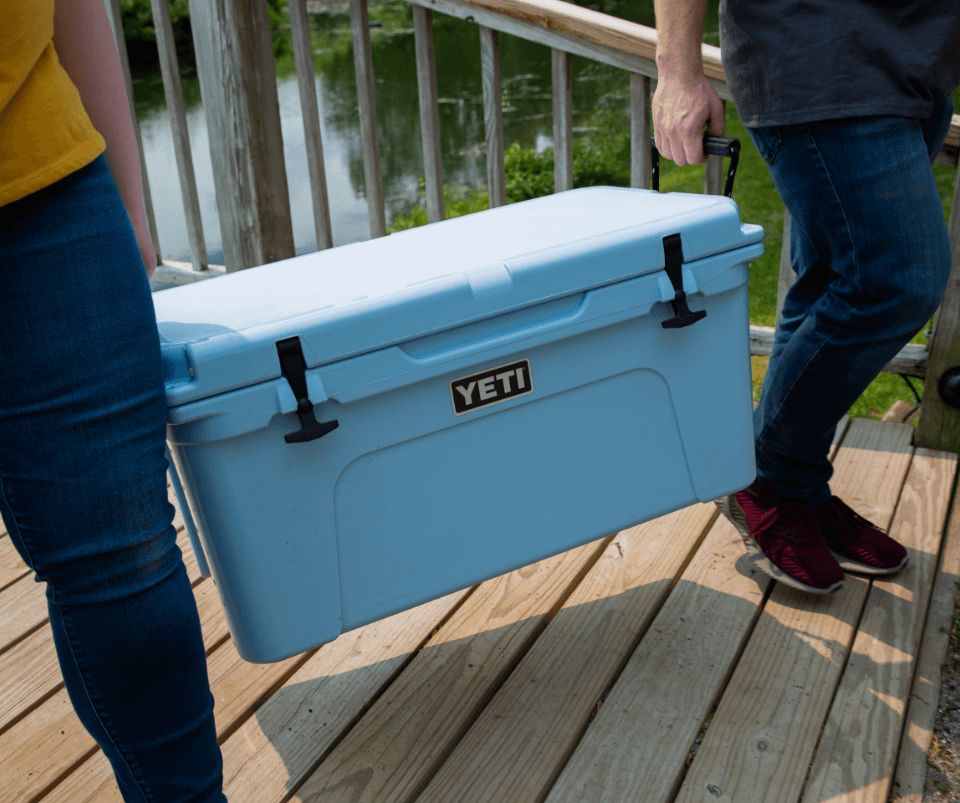 A valuable thank-you gift helped Cisco win the valuable time of IT decision makers. The high-end cooler also inspired a fun, engaging concept.
The campaign's multiple pieces delivered a singular on-target message.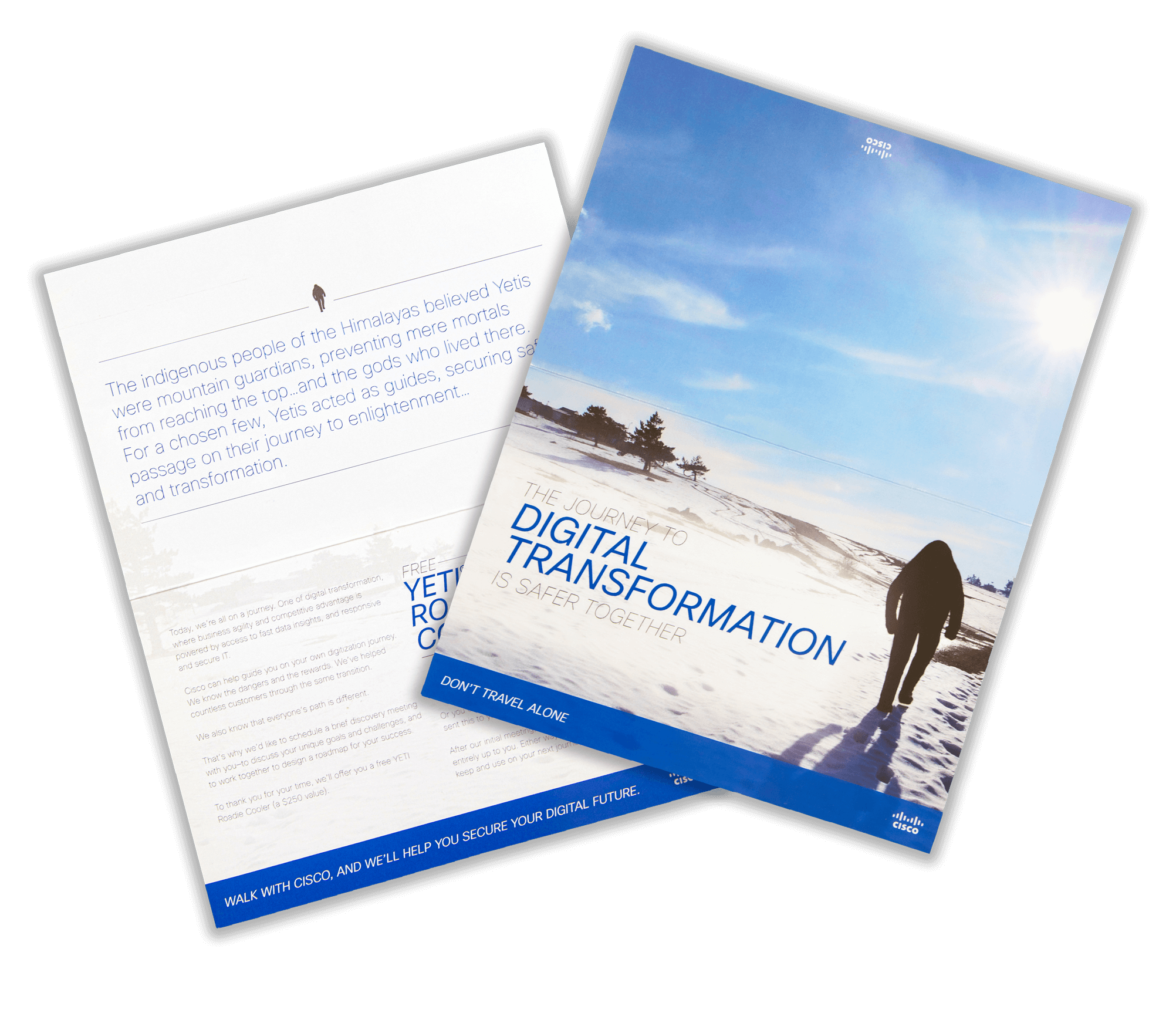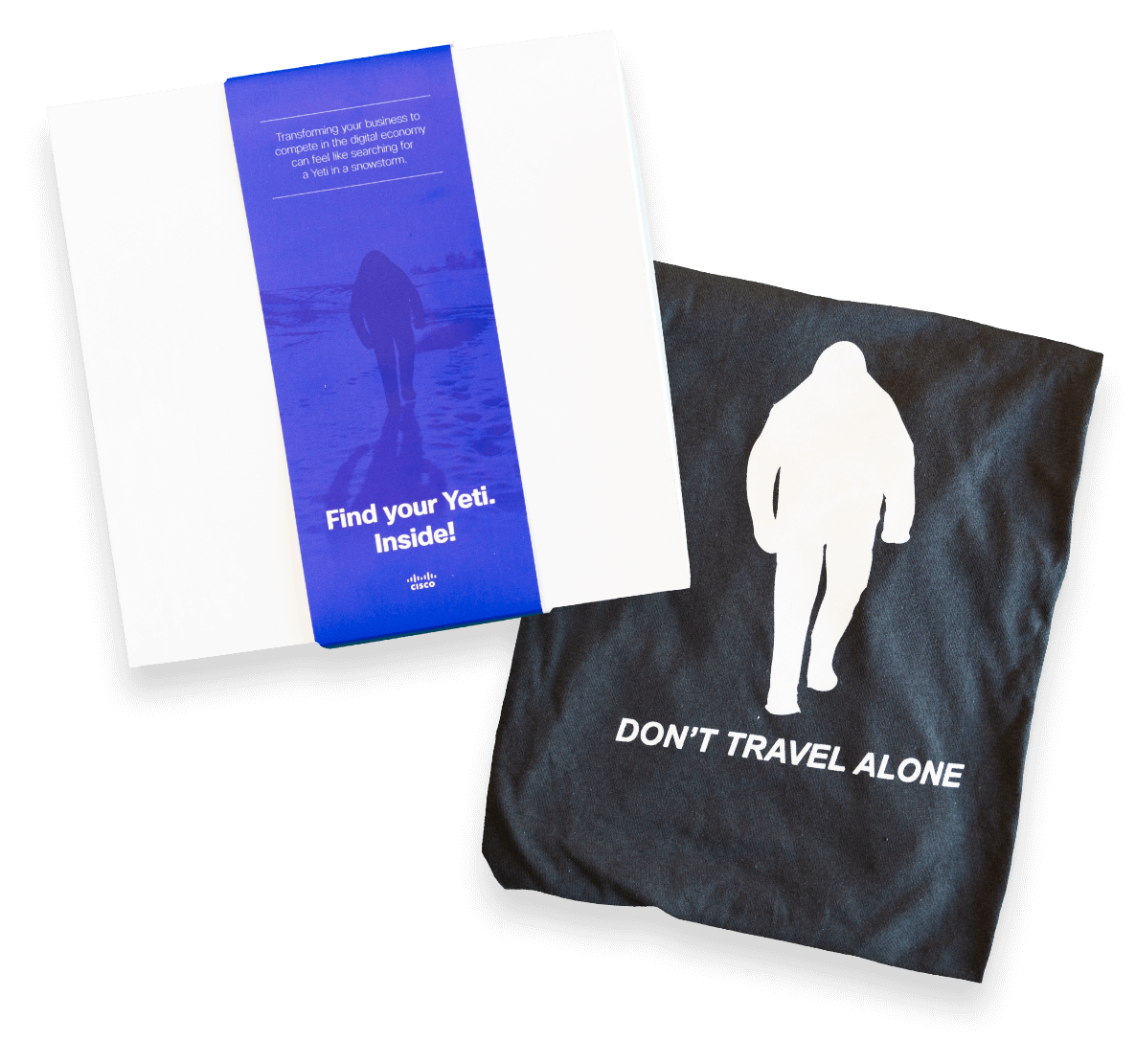 Our Cisco-YETI campaign won a 2018 MarCom Gold Award for creative excellence.
Ready to build something? So are we.
Need us now? Just want to learn more? We'd love to talk.