Product launch
A little of almost everything we do
To help Vascular Technology (VTI) launch its ROSI product to an audience of surgeons, MarketReach tapped talent from across the shop. Our team provided direct-marketing strategy, writing, web development, video editing, photography, and graphic design for digital and print.
Awards
2018 MarCom Gold Award for creative excellence
Multi-faceted work, singular results
The pieces
We helped VTI nail down messaging for the launch and designed a direct-marketing campaign aimed at 636 surgeons from across the nation. We also shot new product photos and refreshed an existing product video.
Bringing it together
The creative team wrote, designed, and developed email messages, a five-piece direct mailer, and a responsive landing page with video.
Go time
MarketReach sent the email messages and assembled and mailed the direct-mail piece. Follow-up email messages went next. Then we monitored email and landing-page performance.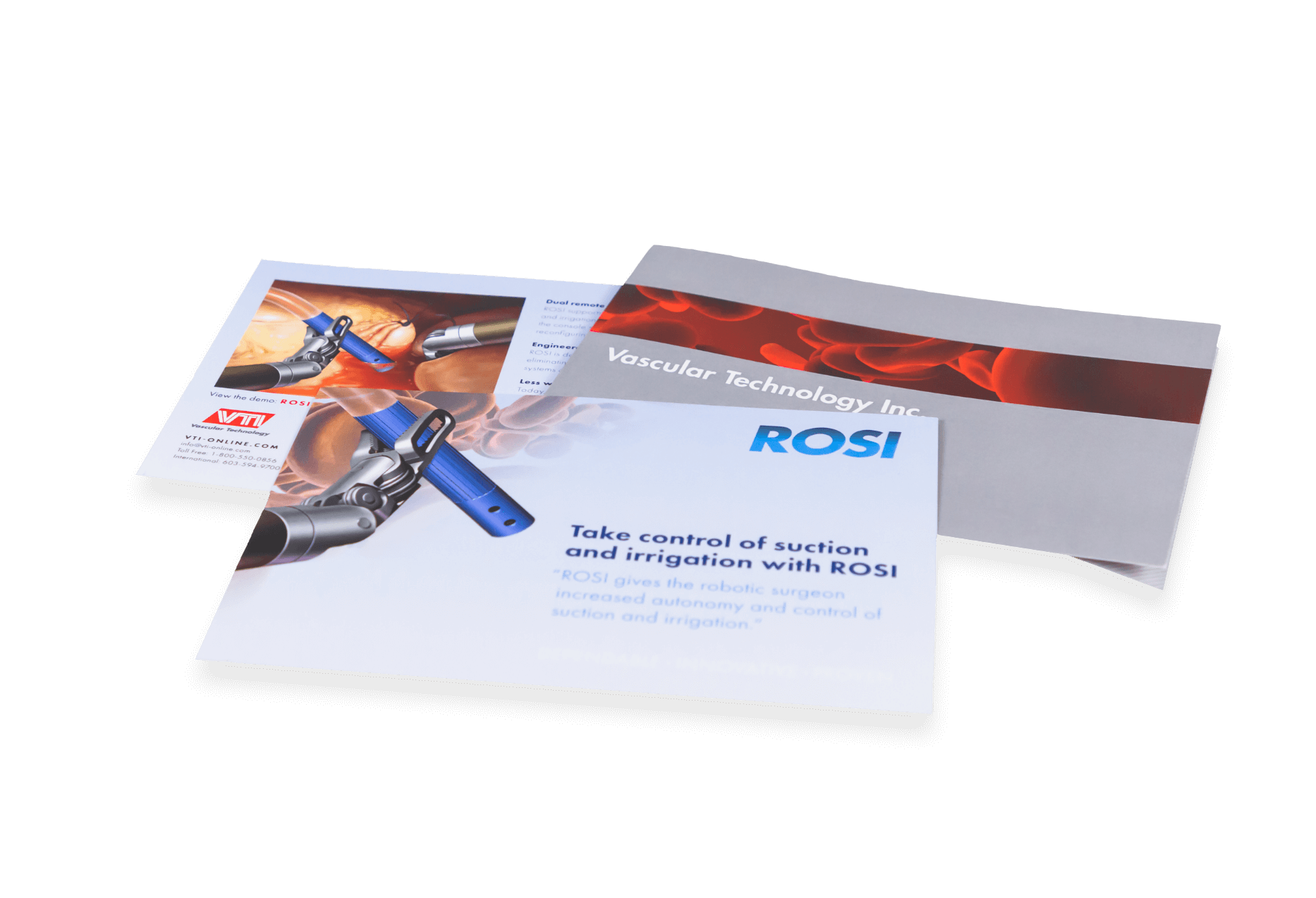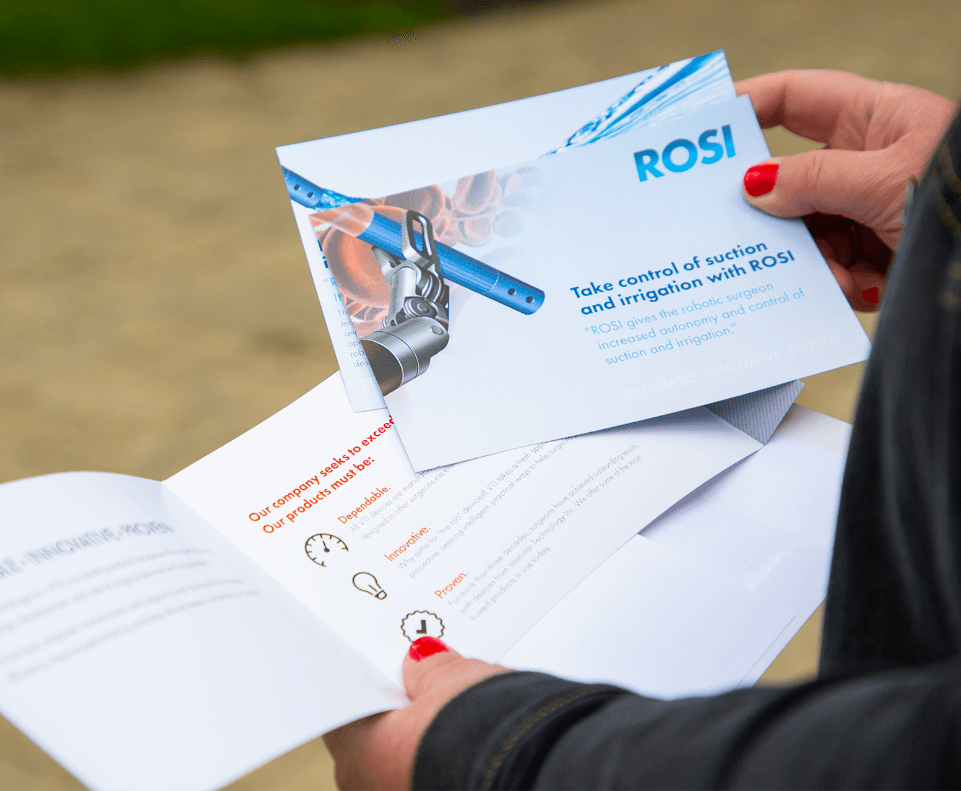 We brought award-winning direct-marketing expertise to VTI's product launch.
With efficient project management, we delivered on time and on budget.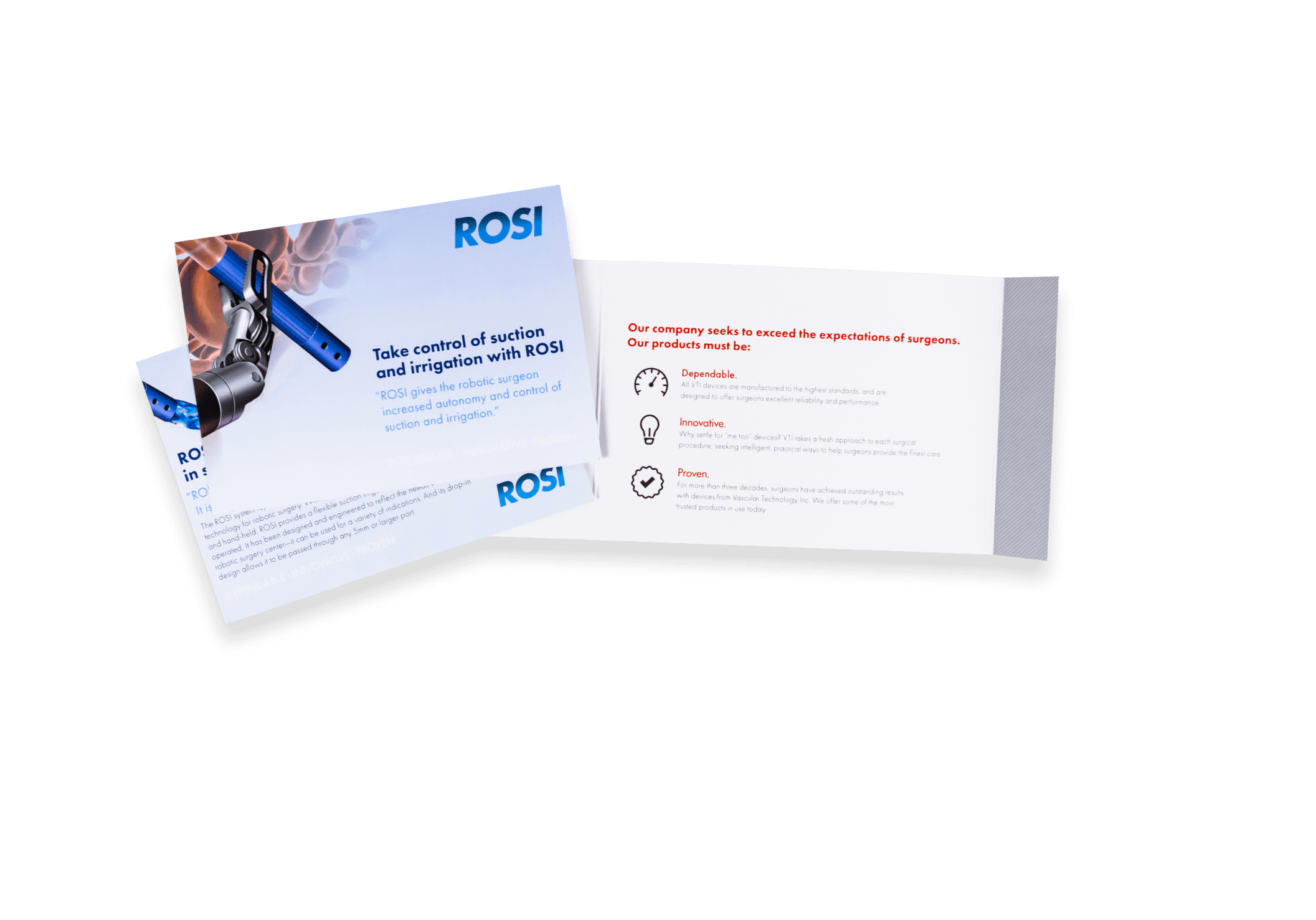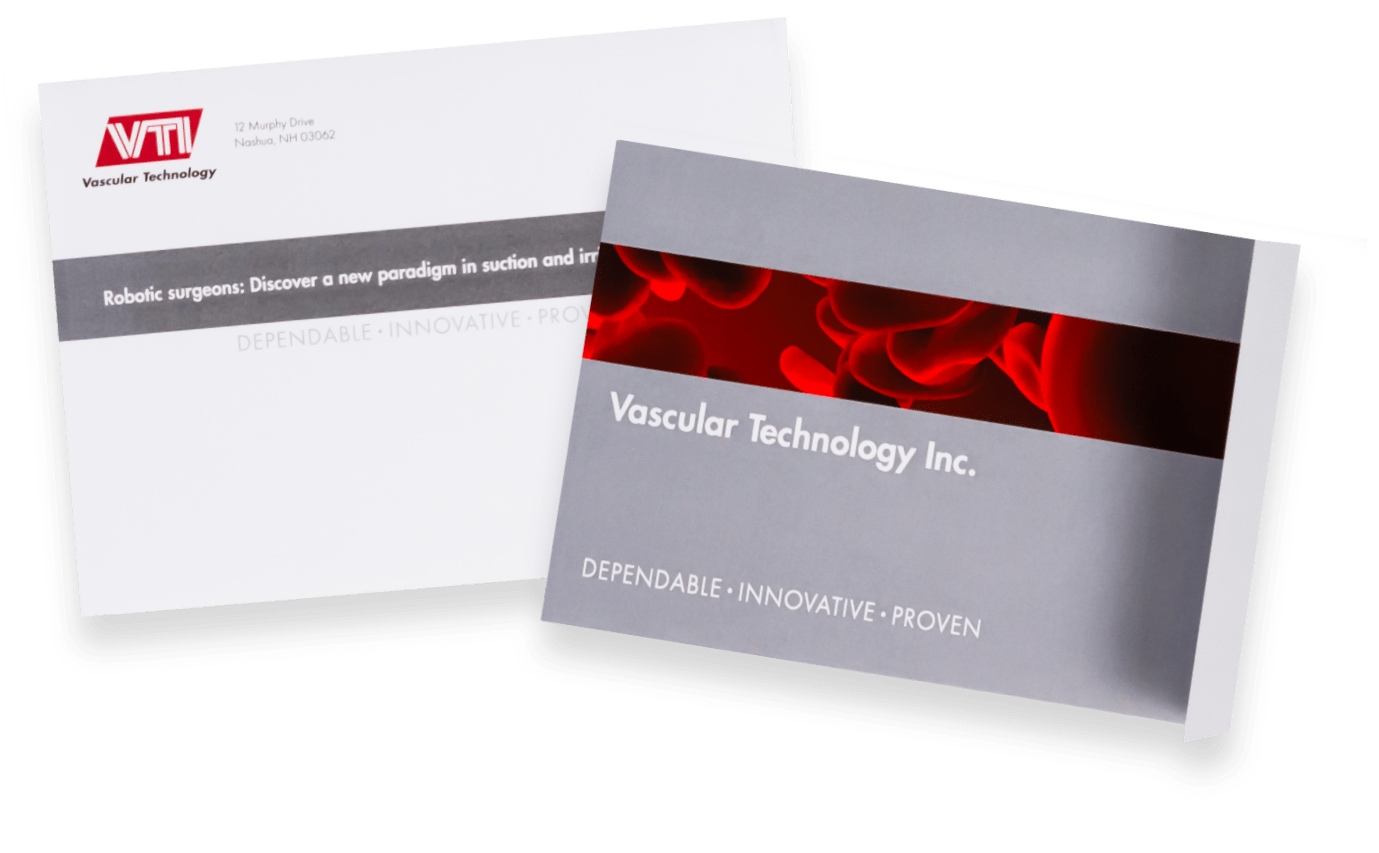 The right strategy and right execution produced the results VTI was looking for.
Ready to build something? So are we.
Need us now? Just want to learn more? We'd love to talk.