Strategy
Marketing campaign ROI in the land of false promises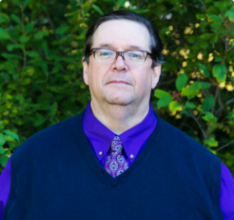 By Rod Griffith
July 19, 2014

Recently, a CMO from a technology services company contacted us. He was quite frustrated as he had already contacted 14 other agencies, and not one of them was able to provide a satisfactory answer to this question:
"What is your lead conversion rate and the ROI calculation on your services?"
Here is how I responded:
Thank you for your inquiry and interest in our marketing services. I appreciate your desire to find a marketing company that is willing to provide ROI results details—but I am also not surprised at the challenge you are having in gaining meaningful responses.
ROI results vary widely from company to company—and from campaign to campaign—due to a number of factors, only some of which are in the direct control of the agency. Statistical results averages do not necessarily have any bearing on the results you should expect for your specific campaign—precisely because there are so many variables involved, such as:
The competitive level of your products/services
The true differentiated value of your offerings
The specific target market you're trying to reach (and how crowded that market is with other competitors)
The strength and uniqueness of your value proposition
The strength of your sales tools
The complexity of the product/service and its technologies
Your offers/incentives
Your pricing model
—and many other factors (excluding the campaign's design and implementation quality—one of the few elements an agency should be able to control).
The marketing agency you choose should be the one you can trust to guide you through the marketing campaign process with experience and insights that stem from years of success in implementing marketing programs for similar companies in your marketplace. You want a marketing partner who understands the challenges of trying to differentiate technology services—a company that works in careful stages to test your specific campaign, measure it, and then help you decide if it makes sense to expand to the full implementation—or make the necessary adjustments needed until you're comfortable with the execution.
The right agency will have the proven understanding of your customers and their environment, including:
Your true decision makers
What motivates their purchase decisions (pain points, frustrations, challenges, and goals)
The process they use for exploring, investigating, comparing, and selecting your specific solutions and services (including who and what influences their decisions)
And with all that knowledge in hand, the agency needs the proven ability to develop a solid, integrated marketing campaign to reach these decision makers to gain their mindshare and help them understand the true strategic value that makes you uniquely qualified to help solve their problems and accelerate their business goals—more effectively than their available alternative options.
We understand what to expect when it comes to the various marketing vehicles (open rates, response rates, etc.), but until we've looked at all of the key factors (your target customers, your competition, your customer value proposition and your sales messaging, your product/service differentiation and positioning, and the campaign implementation plan itself), it would be misleading to tell you to expect a specific ROI at this time.
In fact, if you find a marketing agency that's willing to tell you to expect a specific ROI without taking the time to understand all of your specific key factors, I'd be very cautious. I hope this is helpful.
Best regards,
Rod Griffith
MarketReach, Inc.
Watch out for false marketing campaign ROI promises
If you contacted a doctor who has never met you, explained a few symptoms, and then asked what results you should expect from treatment, the doctor would be utterly reckless to provide you with any kind of diagnosis without first conducting a series of critical examinations to understand your situation and the exact treatment required. Too many factors can impact the diagnosis.
And that's the similar challenge with marketing and lead generation campaigns. Be cautious of agencies that try to entice you with false ROI promises—especially when they haven't taken the time to understand your business and perform the necessary investigation and analysis of the many critical factors involved in your specific situation.