Video
The no-holds-barred product-launch video
This Hewlett Packard Enterprise product-launch video is what happens when you tell our video artists to pull out all the stops. Our client didn't want to just knock viewers' socks off. They wanted viewers to forget they ever knew what socks were.
Translation? Product launch gold!
Check out the gorgeous live-action product footage, concise on-screen text, and bold music. The SMB-computing world has been set on fire. And the powerful new HPE ProLiant ML30 Server is marching at you like the start of a whole new, planet-shaking era.
Oh, and it won us two industry creative awards.
Awards
2019 Marcom Awards Gold Winner
2019 Videographer Awards, Award of Distinction
Just your average product-launch video on steroids
The client wanted big and different
There wasn't much our client didn't want for this video. They asked for energy, speed, edginess, boldness, drama…. We got the message. And got their message across.
Crank up the volume
"For the music, I knew I wanted a banger," said Motion Graphics Designer Johnathon Busto, "something that would hype the viewer up, make them feel like they could hop into the ring with Mike Tyson—and win."
Fast text you can follow
To the text animation Johnathon added "a glitchy effect." This draws the reader's eye and helps keep it focused on the fast-moving text, which remains comfortably readable throughout.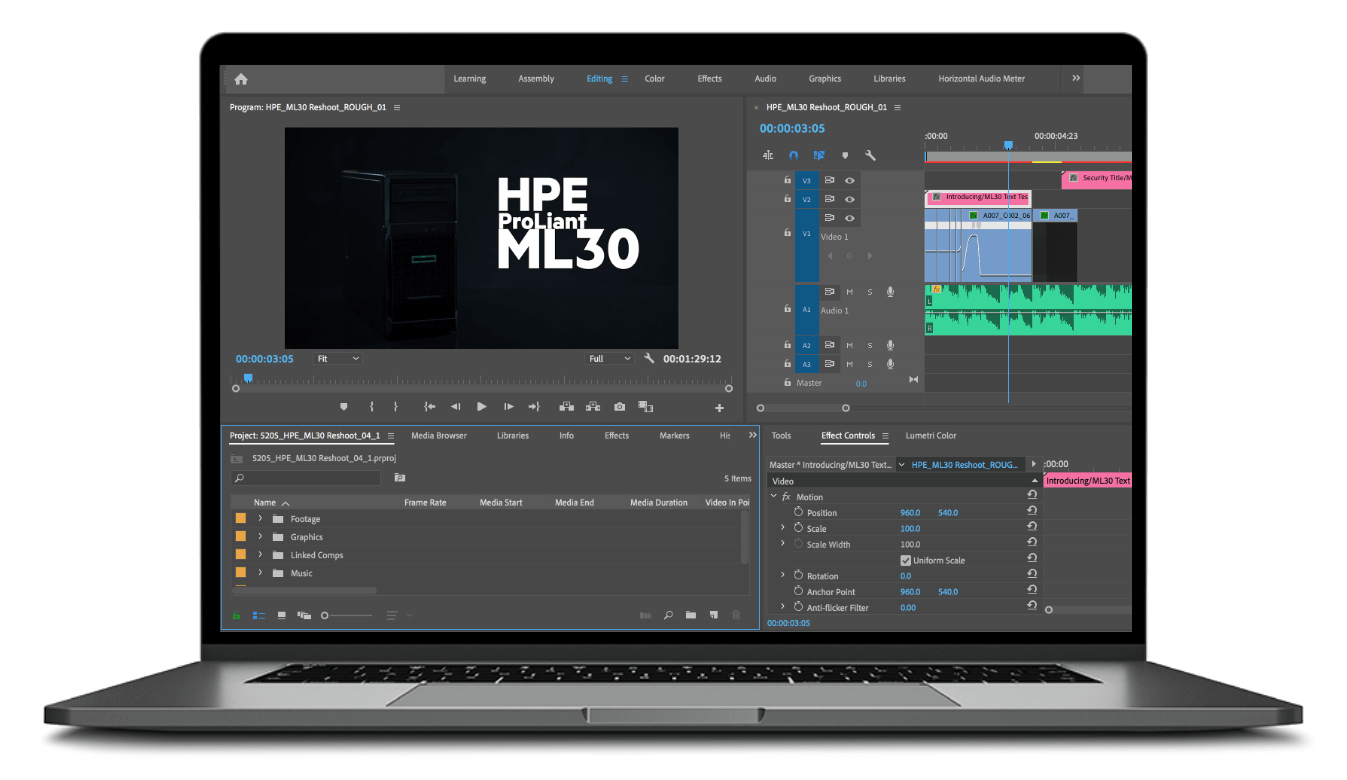 Ready to build something? So are we.
Need us now? Just want to learn more? We'd love to talk.