MarketReach wins awards for service and creativity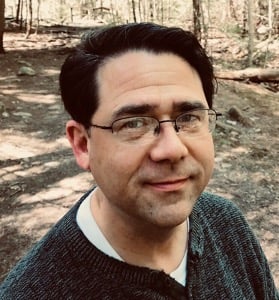 By Craig Clarke
August 16, 2021

NASHUA, N.H., August 16, 2021—MarketReach, Inc. (mreach.com), a provider of creative and strategic marketing services for B2B technology companies, has won thirteen awards so far this year—a not-at-all-unlucky baker's dozen of honors for excellence in digital communication and superlative customer service.
The firm won a gold AVA Digital Award for a banner campaign promoting the Dell Technologies Center of Excellence, with an honorable mention in motion graphics for a video on Dell EMC vSAN Ready Nodes. The Center of Excellence campaign also won a NYX Video Awards (Silver), as did a video for the Akumina Universal Inbox.
Communicator Awards of Distinction went to the "NetApp for SAP" demand-generation campaign, an animated video for Dell Technologies covering their solutions for SAP enterprise applications, and an overview for VoiceFriend's Amazon Alexa skill.
MarketReach won three Hermes Creative Awards. The company's 2021 demo reel received Platinum, and Dave Jagodowski's humorous blog post ("How I Wrestled My Inner Writer … and Lost") and the Dell Technologies banner campaign for vertical markets each garnered Gold.
Most recently, a video for NetApp promoting a system refresh won a Platinum dotCOMM Award. And Account Manager Cheryl Chapman won a Gold Globee Award for Customer Service and Support Manager of the Year for her role in quadrupling the revenue MarketReach generates annually from one of its emerging clients.
President Greg Hooven expressed his gratitude for what the awards represent. "The pandemic put extra strain on everyone, and I'm grateful to the team here at MarketReach for persevering. These awards show that, despite all the necessary changes, at least two things stayed the same: The quality of our work remained high, and we kept our attention squarely on our customers—where it belongs."
About MarketReach, Inc.
An independent creative production shop, MarketReach, Inc. (mreach.com), produces marketing materials and experiences for technology companies worldwide, including such leaders as Amazon, Dell Technologies, Hewlett Packard Enterprise, NetApp, Unisys, and VMware. With over 25 years of experience, MarketReach enables tech marketers to extend their production capacity with award-winning creative excellence. It is headquartered in Nashua, NH, with additional staff working remotely throughout the United States.