Video
If a picture is worth 1000 words, what's a video worth?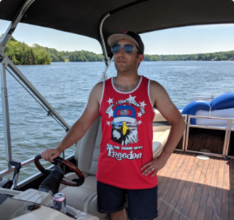 By Chris Zecco
September 19, 2017

If the old saying about a picture is true, you could reason that the minimum worth of a video is 12.5 x 1000 words—12.5 being the lowest possible frame rate per second for video to run to show some sort of motion (and that resulting video would be just one second long).
So, a video is worth at least 12,500 words.
The worth of video as a communication tool may be tough to quantify, but it's not escaping the notice of marketers, with 52% of them worldwide ranking video as the content type that delivers the highest ROI.
If a picture is worth 1000 words, what's a video worth?
With video, users seeking technical information no longer have to sift through pages of technical documents, whitepapers, or data sheets to find what they need. Video can make the task of digesting technical information easy and even entertaining. Given the choice, 59% of C-level executives are more likely to watch a short video than read text on the same topic.
At this point, you may be thinking, "Is video for me? I have a lot of information to convey; can that be done in a video? What about budget?" The short answers are "yes," "yes," and "let's talk."
Is video right for me?
Whether you are trying to raise product awareness, create internal training solutions, or offer customer or client support, video is a valuable method of communication and should be incorporated into your marketing strategy. For example, simply including a relevant video on a campaign landing page can significantly improve conversion rates.
I have a lot of information to convey; can that be done in a video?
A skilled scriptwriter can craft your messaging and content into short, concise points that tell an impactful and engaging story in a short period of time. Most people prefer a video that is under 60 seconds, so having your most vital, engaging and informative pieces of content at the head of your video is really the goal.
What about budget?
While video is one of the more expensive marketing tools, its impact and retention benefits can be significant. When videos account for 74% of all online traffic, can you truly afford not include video as part of your marketing tools?
If you are working with a limited budget, choosing the right production style to fit your needs is important. Here are several types of videos you can produce with different budgets. While larger budgets allow for higher video production quality, you don't necessarily need a big budget to create an effective, engaging video that gets a solid return on your video investment.
Types of video
Live action content. This is a broad category and can range from event coverage, product reviews, and demonstrations, to live seminars, interviews, and more. Live action can be a very effective type of video communications, giving viewers a human element that can add personality and trustworthiness to the information being conveyed. Live action productions are often more involved than other types of video, but can yield superb results.
Whiteboard videos. Whiteboard videos are an excellent means to educate customers on your products or services – while highlighting your key differentiating factors. If you decide that a whiteboard video is the best tool for communicating your information, there are several pieces of software available, for a low monthly fee, that allow you to create your own whiteboard-style videos. Some even allow you to record your own voiceover and add music.
Explainer videos. If you need complex information displayed in an easy-to-digest format, explainer videos may be exactly what you need. These videos are usually created by a dedicated team of professionals and contain everything from style frames and storyboards, to animatics and full-blown animation.
User-generated content. Videos made by your own customers/users provide credible, engaging proof points for your products. Get a few of your early users to document their use of the product on camera, and make a testimonial statement on it. With a few hours of editing, you'll be ready to post it to your social media channels, and let the views roll in (with some proper SEO, of course).
Give it a try
So there you have it—four different ways to fit video within your marketing needs and budget. Given the variety of video options, and the strong returns so many have received from their video investments, it's no wonder that a report by Ascend2 Research indicates that 69% of marketers plan to increase their video budgets in 2017. If you haven't experimented with video marketing yet, be sure to put it on your "must-try" list for 2017–18.