Video
Should you use video in your marketing? The answer's in the stats.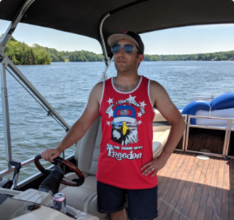 By Chris Zecco
March 12, 2020

Many marketers believe they should add video to their strategy, but they're concerned the return won't be worth the investment. Luckily, there's plenty of evidence to help you make that decision, and it's easier than ever to get started.
People prefer video to static text
In a 2019 report from Wyzowl, 68% of people surveyed said they preferred a short video to teach them about a product or service. This is more than twice the number of all other choices combined (including articles, infographics, e-books, and presentations).
Video also helps viewers retain more information. In a 2018 Forbes survey, 95% of respondents were more likely to remember a call to action after watching a video, compared to only 10% of people who've read text. Maybe this is why some tag lines delivered by video stand the test of time, such as "Beef. It's what's for dinner."
To YouTube or not
YouTube is the second-most-visited site in the world (right behind the site of its parent company Google), with over two billion active users per month watching over one billion hours of video each day. (That's 11,574 hours per second.) If your goal is to get out there and promote yourself or your product or service, YouTube is a great starting point.
As mobile devices have become more prevalent, the amount of video consumed on a phone or tablet has seen a massive increase, with the number of views on these devices rising 60% year after year. This could be due, according to the Content Marketing Institute, to the prevalence of video on social media platforms, where branded content helps form a stronger bond between the viewer and the brand.
Consider this example from HP, Inc. It features their products, but it's not sales-focused, and it provides entertainment value and memorability. (Also, Christian Slater is a badass.) There are obviously other avenues you can take with your videos—and some, such as Wistia and Brightcove, provide better marketing and analytics tools—but for sheer visibility and search ranking, you can't beat YouTube.
Is video the right move for B2B?
With the huge range in style of videos that can be produced, B2B marketers can take advantage of the boom in online video just like everyone else. Here are a few stats to help you convince your marketing team to increase the video budget:
59% of executives prefer short form video to text on the same subject.
Businesses that use video in their marketing grow revenue 49% faster than non-video users.
Using Facebook as part of your marketing strategy? Great! Branded video content views have increased 258%.
Videos on a product or service landing page can increase conversion by up to 80%.
Mobile video will generate nearly 80% of all mobile data traffic by 2022.
So, how do you get started?
With the abundance of social media platforms, it's easier than ever to get involved with video marketing. Anyone can make a high-resolution video with just a smartphone camera and post it directly to their platform of choice. iOS devices also have access to an easy video-editing application called iMovie.
If you're not into filming yourself or your product, there's a multitude of easy-to-use animation programs, such as VideoScribe or Vyond (formerly GoAnimate), that can put together a decent-looking explainer video to get the word out.