Strategy
When it comes to business partner programs, be the squeaky wheel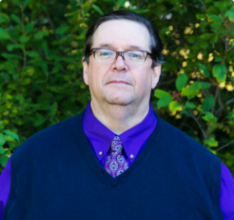 By Rod Griffith
November 9, 2015

Develop an alliance
Business partner relationships and alliances are tricky things. Unlike channel partners (where there's a contractual/financial relationship), business partner relationships are often based mostly on the mutual desire to leverage each other's technical compatibility and/or presence in the marketplace for cooperative marketing purposes. And when it comes to the base-level partner programs for many technology platform vendors, you need to follow the old axiom, "The squeaky wheel gets the oil."
The term business partner is liberally applied to a wide range of relationship levels. For software companies, IT systems integrators and consultants, or other service providers, there's a range of partner program offerings from major global technology platform providers—such as HPE, IBM, Hitachi, Dell, Oracle, and Microsoft—for which your company may qualify. Unless you're a large, global technology leader yourself, you're not likely going to get joint development funding or any significant one-to-one attention or resources from any of these partner programs.
You may, if you eventually prove your ability to help them leverage true sales, gain access to cooperative marketing funds that can be used for joint marketing initiatives, campaigns, or sales tools. But until you've reached that truly strategic status, most smaller technology companies start with a basic membership in the platform vendor's partner program.
Benefits of partner programs
These global platform companies have spent millions of dollars developing and supporting business partner programs designed to achieve very specific goals. And toward these goals, they're typically willing to offer some service benefits to assist you, but not all of those member benefits are of equal value. You need to know which of these benefit services are worth the investment in time and resources. And to gain access to those high-value benefits, you can't be passive. You need to be the "squeaky wheel."
As a member partner, what should you look for in these business partner program relationships?
The answer is quite simple. While I've seen all sorts of grandiose business partner program strategies that discuss the goal of "establishing mutual visibility and presence," the fact is that as a partner member, you are going to be far more motivated and likely to participate in a business partner program when you see a direct relationship between the program's member benefits and these three very basic goals.
1) More sales
Look for member services that are going to help you increase your sales (e.g., reach new customers or penetrate into new markets or geographies).
2) Faster sales
While some partner member benefits help you reach new customers, others are designed to help you accelerate your current sales opportunities. For example, partner technology certifications tell your potential customers that your product is certified to run smoothly on (or integrate smoothly with) the platform vendor's technology. And that provides peace of mind that could accelerate the sales cycle.
3) Less expensive sales
If the platform vendor's partner program provides loaner demo equipment, has free presales technical support, or offers low-cost means to produce and launch sales tools and campaign materials, these benefits all serve to help lower the cost of sales. And that's yet another positive motivator to consider joining these partner programs.
Which is best for you?
The bottom line is: by being fully aware of why the platform vendors offer these partner programs—and what their goals are for each type of member benefit—you can better learn to assess and leverage these member benefits to your advantage.
Most of these programs are passive by design. They're available to qualified companies—but they're not necessarily going to seek you out to recruit you. You have to take the time to review them and determine which programs and benefits you will gain the most from. Unless you have unlimited resources, you'll want to pick and choose those member benefits carefully because you can't afford the time it takes to participate in every member opportunity.
And remember, when you determine which program member services you're most likely to benefit from, you can't be passive about pursuing these services. You have to be the squeaky wheel.