Video
,
Web
,
Design
,
Marketing
Need creative? Get creative.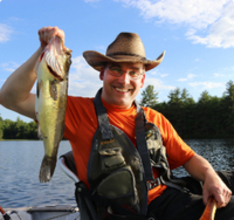 By Dave Jagodowski
August 6, 2021

In marketing, keeping an active presence across all the different digital channels is essential for getting your company's message out to the world. Doing this often requires a multifaceted and continuous marketing effort, one that can span several social media platforms, email, IM, video, blogs, webinars, newsletters, and even print media for live events.
But producing all of these assets in-house can overwhelm your creative team, bog down your delivery schedule, and leave you putting out fires when you should be focused on growing your business. This is a conundrum that business owners, marketing directors, and managers face all the time.
So how can you hit your marketing goals without breaking your creative team? The answer, of course, is to begin outsourcing some projects so you don't overwhelm them. This article provides some tips about how to find the right creative organization to work with.

Rule out the riffraff
When you're looking for creative help, geography is no longer a consideration. Instead, find a creative service that can best deliver all of the asset types your company wants to produce, at the rate you need to produce them. Here are some strategies you can use and some qualities to look for as you start your search:
Referrals rule
There's nothing quite as credible as an unbiased referral. Talk to your business colleagues and ask if they have any experience with outsourcing creative services. Ask them what services they outsourced and if they would hire that company again. Also, ask them what they learned from the process of interviewing an outside creative group. This is all valuable knowledge that can streamline your process and save you a lot of time barking up the wrong tree.
Keep it relevant
Find a creative shop that has experience working in your business sector (e.g., technology, computing, IT, finance, entertainment, etc.). Not only will you benefit from their experience, but they'll be able to speak your industry language, make valuable suggestions, bring fresh ideas, and move more quickly on your projects.
One hat per expert
The days when the account manager, the copywriter, the copyeditor, the "web person," and the graphic designer are all the same person is over. Find a creative shop that has dedicated experts and managers supervising each creative field, from copy and design to production and execution.
It's okay… I'm with the brand
If your business has a style guide and/or brand guidelines that need to be strictly followed, make sure to find a creative company that has experience working within brand guidelines. Ask to see examples of branded work they have done in the past.
Go the extra miles
If your business plans to do events—such as trade shows, conferences, and webinars—look for a company that can support you at every step of the journey including promotion, online registration, event scheduling, contests, booth collateral, surveys, follow-up campaigns, and other tasks.

Think downfield
While initially you may only be looking for a little help with a specific project, this is also good time to assess what your future needs might be. Are there other creative services you might consider outsourcing down the road? This is important, particularly if you are establishing a long-term relationship with this company. It's important that they can handle whatever service requests you might need in the future. In general:
If your needs are small and you're just looking for a one-off assist with a single project, partial outsourcing is probably the best option cost-wise. This entails hiring an individual freelancer to perform a well-defined task, such as laying out a brochure.
If you have multifaceted projects that require collaboration across creative disciplines, consider full-stack outsourcing. This is when you hire a creative firm to internally coordinate all the individual project elements. This option may cost you a little more upfront, but it generally pays for itself in the long run because of the efficiencies gained from centralized management.

Prepare to overshare
Once you connect with a creative service that seems to fit your needs, there will inevitably be a meeting where you'll lay out the specific schedule of deliverables and put together a statement of work. Be prepared to share examples of other creative pieces your company has done in the past and explain why you liked them (or didn't).
With creatives, a little direction goes a long way, so be clear about the things you do and don't like. If you have a style guide, consider walking them through it and clarifying key points.

Worry less, create more
If this is your first time outsourcing creative needs or working with a professional firm, you might be questioning how an outside company could possibly produce creative elements with the same quality standards, voice, style, and branding as your own company. Rest assured—this is what professional creative firms do all the time and for more big-name corporations than you can imagine. They often become extensions of an organization's in-house team, so projects flow smoothly among all your creative resources.
As a marketing manager, outsourcing even part of your creative burden could be exactly the mental separation you need. It enables you to focus on the big-picture planning and execution of marketing campaigns instead of getting constantly pulled down into the minutiae. Working with the right creative firm can give you that clarity and peace of mind you need to more quickly turn your marketing strategies into revenue—and that is money well spent.
Happy marketing!