Welcome to Bookmarks!
As part of a new series, the team here at MarketReach shares what we have bookmarked in our browsers. Be they professional resources or personal favorites, these are the tools and inspirations that help us do great work.
First up: Proofreader Sara Desharnais.
Who am I?
Hi! I'm Sara. I've been a proofreader here at MarketReach since June 2017. I'm obsessed with fantasy novels (Brandon Sanderson is my favorite), I love geeky Funko Pops, and I'm a Hufflepuff.
So, what do I have bookmarked?
Merriam-Webster Unabridged. Shocking, I know, for a proofreader to have an online dictionary bookmarked. I actually pay for a Merriam-Webster Unabridged subscription because I can't stand ads. And I can't remember ever buying a dictionary, so I guess this is the new equivalent of that. Well worth the $29.95 a year.
ACES. I've been an ACES member since 2018. ACES is the American Copy Editors Society, "an international members' alliance of editors." Their website is full of editorial goodies, including webinars, dates for bootcamps, and they even host an annual convention that I attended this year!
TitleCase. This is a dirty secret of mine. Because sometimes you really need to double-check your capitalization.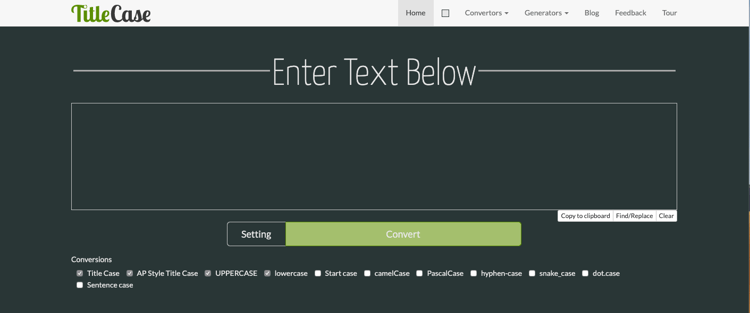 Goodreads. Hey, I don't only proofread! Goodreads is Facebook for book nerds. You can leave reviews of books, see what your friends are reading, and even see what your favorite authors love to read! You can keep track of books you've read, and use it to rack up hundreds of books for your "to read" list that you'll never get to.
SkinnyTaste. Because I. Love. Food.
Amazon Smile. Yes, I am a Primeaholic, but I also love the charities I donate to. Amazon Smile allows you to support a charity from their list. And their list is extremely lengthy. I bounce between supporting Child's Play, a group that donates toys and video games to children's hospitals, and David's House, a place for parents to stay while their sick children are at Children's Hospital at Dartmouth-Hitchcock Medical Center (CHaD), here in New Hampshire.
Hope you've enjoyed the brief peek into my favorite websites!