MarketReach Opens Doors for Marine Toys for Tots Donations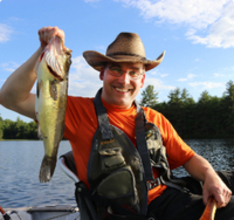 By Dave Jagodowski
November 1, 2021

NASHUA, N.H., November 1, 2021—MarketReach, Inc. (mreach.com), a provider of creative and strategic marketing services for B2B technology companies, has announced that it once again will be serving as a drop-off point for the U.S. Marine Corps Toys for Tots program for the 2021 Christmas holiday season.
The primary goal of Marine Toys for Tots is to help bring the joy of Christmas and send a message of hope to America's less fortunate children through the gift of a new toy.
"This year, with the resurgence of the pandemic and many people still out of work, the need is great," says drive organizer Eryn Mahoney. "Those of us who have been blessed with good fortune have an opportunity to help the children of struggling families in our community to enjoy the spirit of giving that is the Christmas holiday."
MarketReach is located in the Birch Pond Office Park on Amherst St. in Nashua, right next to Bertucci's Italian Restaurant. The public is encouraged to drop off new unwrapped toys between the hours of 8:00AM–5:00PM, Monday–Friday.
If you prefer to ship your toy, please send it to:
MarketReach, Attn. Eryn Mahoney
410 Amherst Street, Ste 110
Nashua, NH 03063
The toy drive runs until December 10th, 2021.
About MarketReach, Inc.
An independent creative production shop, MarketReach, Inc. (mreach.com), produces marketing materials and experiences for technology companies worldwide, including such leaders as Amazon, Dell Technologies, Hewlett Packard Enterprise, NetApp, Unisys, and VMware. With over 25 years of experience, MarketReach enables tech marketers to extend their production capacity with award-winning creative excellence. It is headquartered in Nashua, NH, with additional staff working remotely throughout the United States.