MarketReach goes on a shopping spree for Toys for Tots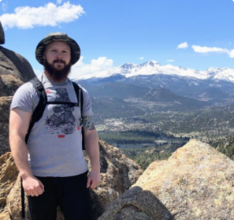 By Justin Durso
December 17, 2014

It all started when MarketReach President Rod Griffith noticed a LinkedIn posting from one of MarketReach's clients. It said, "While I appreciate it when my vendors send me a nice holiday gift, I can't help but wonder if that money could have been better used to help people far more needy."
It just made good sense. So at the next management team meeting, the suggestion was made to reduce the cost of client gifts this year -- and instead, use the budget to purchase toys for the U.S. Marine Corps Reserve Toys for Tots program.
With that mission, MarketReach employees Anna Pantazis, Denise Benton and Julia Prevost were quick to volunteer their time for an amazing shopping spree at the local toy superstore. When they were done, more than 100 toys had been purchased and donated directly to the U.S. Marines who were on hand to help load the toys onto their truck.
Anna said it best: "It was so much more than fun for me -- it was rewarding, humbling, and one of the most memorable times I have had here at MarketReach. To work for a company who allows me to be a part of this amazing act of charity is WONDERFUL!"
About MarketReach, Inc.

An independent creative production shop, MarketReach, Inc. (mreach.com), produces marketing materials and experiences for technology companies worldwide, including such leaders as Amazon, Hewlett Packard Enterprise, Unisys, VMware, Cisco, and Dell Technologies. With over 25 years of experience, MarketReach enables tech marketers to extend their production capacity with award-winning creative excellence. It is headquartered in Nashua, NH, with additional staff in the southwestern U.S.
Contact:
Craig Clarke